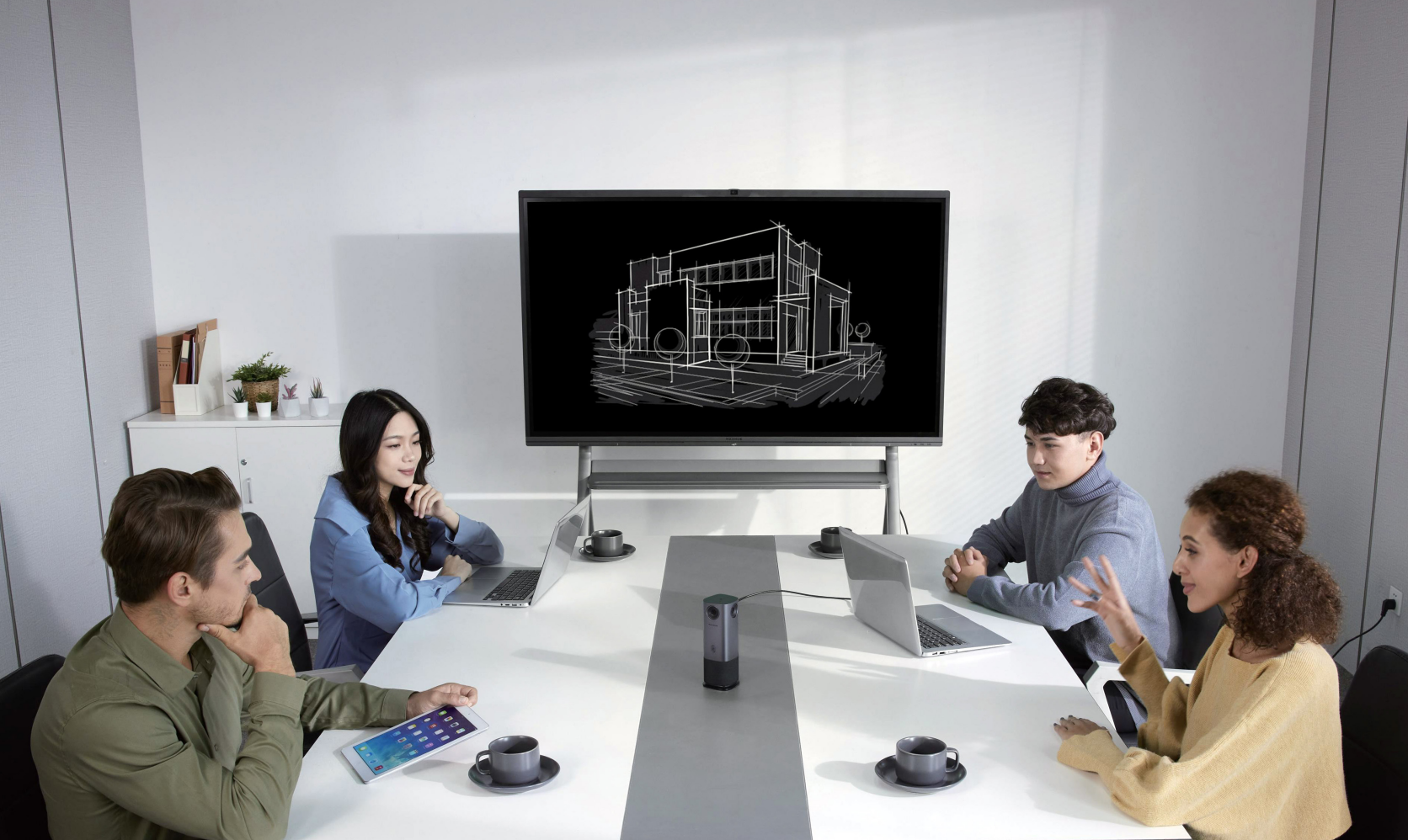 Aligning the Meeting Space to the New Paradigm of Hybrid Work
While still working through the fallout of Covid-19, the world is transitioning from reactionary measures to proactive approaches for both work and education settings. This evolution is creating a unique challenge for IT administrators and buyers responsible for conferencing and collaboration workspaces, as the needs of the end-users are still changing. As teams shift from "band-aid" approaches to overcome distance, to hybrid-first meeting styles, the content tools and in-room dynamics become essential for driving engagement.
MAXHUB UC M40 Addresses These Challenges
It has become apparent to Wainhouse that MAXHUB has developed a robust camera portfolio that can address the challenges identified above. While other vendors try a one-size-fits-all approach to camera technology, MAXHUB is decidedly different. To address the meeting needs of both business and education settings, devices such as the UC M40 are purpose-built to meet the needs of the room.
Download the white paper for free and find more features about the MAXHUB UC M40.